Scholarships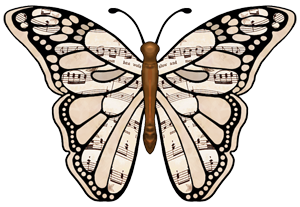 The MEA has a long history of community philanthropy related to music education. The MEA contributes to local colleges, supporting their music programs in a variety of ways. In addition special scholarships are awarded to selected students of MEA members from the Mary Jean Nelson Scholarship Fund. The Scholarship Committee and MEA Board administer the program. Each year the Mary Jean Nelson Scholarship Fund provides financial assistance for deserving music students to attend summer music camps or festivals and to help music majors who are attending colleges, universities or conservatories. "Music Major" is a broad term that today encompasses, among other studies, piano performance, collaborative piano, composition, music technology, education/pedagogy and music therapy. MEA also provides the Allegro Scholarship which covers fees for participation in MEA events.
A recent recipient of an MEA-MJN college scholarship wrote, "I was ecstatic upon hearing that I received this award and am extremely grateful... to purchase textbooks to help further my knowledge in my passions of music and programming... pursuing a career in program development for a music software company." Another student who was awarded a Camp Scholarship wrote, "I used my scholarship to attend the High School Piano Camp at Westminster Choir College. Though it was only a one-week camp, I was able to polish my solo piece with the help of some amazing teachers, and put together a piano quartet in time for the final performance in Bristol Chapel. It was a memorable experience and I hope to return next year!"
The MEA is a nonprofit 501(c)(3) organization, and all donations to the MEA-MJN Scholarship Fund are fully tax-deductible. The scholarship fund relies solely on generous individual donations, matching contributions from employers, and music sales at the monthly MEA General Meetings (when they are held in person). Making a contribution to this fund is a meaningful way to honor a person with congratulations (birthday, anniversary, graduation, etc.), get well wishes, or in memoriam. An announcement of your tribute, including your personal message, will be sent to the honoree. Please donate generously so that MEA can maintain and expand this supportive program!
Information for the Allegro, College, or Camp Scholarships can be found on the corresponding application forms. You can view all details and download the application forms by going to Forms/Downloads on the main menu. Online application forms are available from the teacher's Member Homepage. Please note that the deadline for submission is May 1.
Charlene Step and Sondra Tammam
Scholarship Committee Co-Chairs
Donate to MEA
The Music Educators Association of New Jersey is comprised of nearly 300 piano teachers across the state. MEA supports music opportunities through activities such as auditions, recitals, competitions, master classes, composition festivals and scholarship awards. Please consider making a tax-deductible contribution to these worthwhile efforts by clicking the 'Donate' button below. You may also download a donation form here.
2022 COLLEGE SCHOLARSHIP AWARDED TO REBECCA HSIAO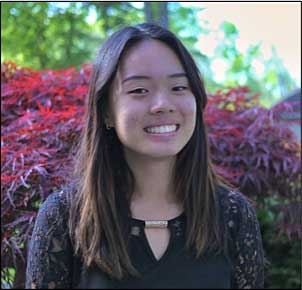 Rebecca Hsiao, student of Florence Liu, has been awarded the 2022 MEA-MJN College Scholarship. A versatile musician who plays piano and flute, Rebecca was selected to perform in the MEA Young Artist Master Class in 2021 with Joseph Kalichstein. In addition to MEA Honors Recitals, she has performed in her high school wind ensemble, the NJ All-State Wind Ensemble, and at Carnegie Hall in the AAFAA Young Artist Music Competition. She was also the Silver Winner in the National League International Young Artists Competition. According to her high school counselor, "Few students have Rebecca's musical talents combined with her relentless pursuit for perfection." Rebecca will be studying classical piano performance in the fall at Manhattan School of Music (NYC). Congratulations, Rebecca!
"JAZZY" MEYER AWARDED 2021 MEA COLLEGE SCHOLARSHIP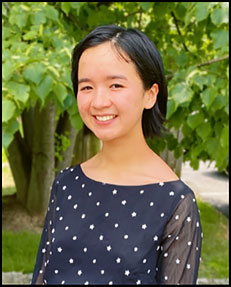 Jasmine "Jazzy" Meyer, piano student of Dr. Julia Lam, has been awarded the 2021 MEA- MJN College Scholarship. Graduating from West Morris Mendham High School, Jazzy accompanied various vocal and instrumental ensembles and soloists, and played piano with the Jazz Band. She was first chair in flute in the high school band and played in the flute chamber ensemble. And she sang, too, in the choir. Her MEA activities included performing in the Young Artist Master Class in 2019 with Doug Humphereys, and winning First Place in the duet category and Second Place for solo piano in the Annual Piano Competition the same year. She boasts numerous other awards with MTNA, NJMTA, the NJ Federation of Music Clubs, and the Cecilian Young Artist Competition. In 2021 she was the Grand Winner in the International Young Artists Competition sponsored by the National League of Performing Arts.
Jasmine has been accepted to Northwestern University where she will undertake a double major—in Piano Performance at the Bienen School of Music and in the sciences at the Weinberg College of Arts and Sciences. Her math teacher, Ms. Allissa Cembrook, wrote in her letter of recommendation that Jazzy dedicated several hours a day to studying music. She even wrote a paper in their Analysis HL class on the mathematical connection between trigonometry, Fourier Transformations and music. Since she has perfect pitch, Jazzy chose this topic to understand her own mind better. She is fascinated with the mathematics behind the study of sound and the relationships between different notes and harmonies. And in the piano, Jazzy herself writes, she has found her anam cara, her "soul friend."
Congratulations, Jazzy!
MY 2020-21 COLLEGE EXPERIENCE — CHALLENGING AND REWARDING
(James Bally was the 2020 College Scholarship Recipient)
My first year at William Paterson was filled with challenges and happiness. Despite the pandemic, I was able to meet and make music with many people. I had a few classes in person, including ensembles, which were the highlights of my class schedule. For one ensemble per semester, I had the opportunity of working with Bill Charlap. I also studied privately with Mike LeDonne in jazz and Dr. Carl Bolleia in classical music.
Fortunately, I was asked to perform in three graduate recitals this spring, giving me valuable performance experiences. I am extremely excited for the fall semester. I look forward to continuing to grow as a musician. Thank you to everyone at MEA for helping me make my dream as a student and artist a reality.
— James Bally, June 2021
About Mary Jean Nelson
The Fund was named for one of the MEA's former outstanding teachers, Mary Jean Nelson. Born in 1926 in Logan, Utah, Mary Jean took to the piano at an early age. By 14 she was already performing at church functions and teaching piano to other children. After graduating from Utah State University in 1948, where she received the Outstanding Graduating Student Award, she was admitted to the Juilliard School of Music in New York. Mary Jean opened a piano studio in Morristown, NJ, after she and her husband and two children moved there in 1960. She was an active soloist and accompanist in the area, performing with various chamber groups, soloists and choral ensembles. She was also a judge in MEA competitions, and a recipient of the Annual MEA Teaching Award. The Fund was named in her honor shortly after her sudden death in July, 2000.